Our services
ML Development
Our team can either deliver full-cycle AI software development on a turnkey basis or help your in-house team at any stage of the project. Our skilled data scientist will leverage data processing frameworks and develop machine learning algorithms that are optimal for solving your business challenge.
Web development
We will deliver both back-end and front-end development powered by bulletproof code, with stunning interfaces.
MVP Builder
Go to market quickly with a high-quality Minimum Viable Product. If you are a start-up and need an MVP quick and on budget, we are the right partner for you. Our product experts will streamline your MVP to the most important features. Then, our top talent UX/UI and development teams will design and build your MVP from the ground up. This will allow you to rapidly launch, prove the product's main assumptions so your business can grow as soon as possible.
Product Development
A team of experts will rapidly and efficiently be delivering technology solutions and value. We provide all the roles needed to complete the team you require, from Software Engineers to Software Architects and Project Managers and other specific roles.
Team Augmentation
The extra team needed to boost your project. Our developers and engineers fully integrated with you team, attending your regular daily meetings and reporting directly to your managers
Dedicated Teams
Our dedicated teams onboard versatile developers and technical personnel capable of acknowledging your project's custom requirements.
why choose us
Quick Team Ramp-Up

We are well-versed in a variety of project management and collaboration tools. We have the ability to smoothly and quickly adapt to those used by your company.

Smooth Communication

Our specialists have proven experience in their functional areas and can convey complex concepts clearly to all stakeholders.

Reliability & Flexibility

Although we hope you work with our talent long-term, you can scale your Nenos team up or down within a matter of weeks. We can start to build initial teams, fill positions for specific projects, and expand team capabilities during "crunch-times". We try to make this process as agile as your business.

Cost-Effective Pricing

We give you great value for access to our talent. Our pricing is straight-forward — apply various models: hourly, part-, or full-time for a fixed price on a weekly basis. No hidden fees.

Team Value

Company value — especially for start-ups — is largely impacted by your ability to build an amazing team and product. Usually, putting together a good team to build a great product takes substantial amounts of time and money. We can provide in-house teams with more bandwidth or to extend the team's capabilities, they enable your company to build your team and product faster.
Request a Consultation
Career
Looking for the next opportunity that would bring you closer to achieving the goals you have set out for your career?
Machine Learning
We are looking for a bright python software engineer to develop machine learning algorithms.
NodeJS Developer
We are looking for a full-stack NodeJS Engineer to be part of our team and contribute with new ideas in product development.
Javascript Developer
Join us if you want to work in a dynamic environment where you are able to express your ideas and work on highly energetic projects.
Python Developer
You will work in a collaborative team environment that encourages you to perform at your best, and challenges you to engineer elegant solutions for complex business problems.
DevOps Engineer
We are looking for DevOps Engineers, The primary role of the DevOps Engineer is to build and deploy complex cloud environments for customers using innovative automation tools and cutting-edge technologies
If you are just starting your dev career, we welcome you as a student to our academy
Nenos Academy's mission is to develop a generation of talent capable of coping with Romania's growing digital industry. Knowledge is the wisest investment a person could have. For this reason, we're willing to share our knowledge with others.
Join our academy
Technologies
Front end
Back end
Databases
Big data
DevOps
Cloud
reviews
Adaptable, knowledgeable, and professional are the defining characteristics of every conversation I have with them.
They deliver the solution in a way that is transparent, beneficial for the mutual progress of both parties.
Razvan Pinghioiu
/ Director, Professional Services at AROBS
People from Nenos display a wide range of positive traits, from friendly and understanding to ambitious and professional.
These things were always proven in their work. Working with them was enjoyable, and we hope to do it again soon.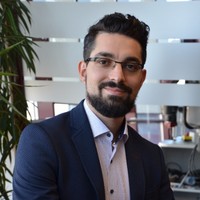 Horatiu Palade
/ Senior Director Partner Enablement at UiPath
Nenos Software has proven to be an outstanding business partner, providing us with a competent developer
We spent eight months collaborating on our product, Spell BOX, with the intention of building a hybrid product that can be accessed in real time with a single click. We were able to achieve the desired solution for our needs as a combination of the really extensive research, the team's exceptional understanding, their goodwill, and their drive to do things exceptionally well.
Mugurel Gabriel Ionel
/ General Manager at Chromosome Dynamics
contact us
Let us opportunity to help you!
top